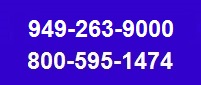 Since 1977, Ocean Pacific Capital has been closing commercial mortgage loans for clients around the world. Ocean Pacific Capital specializes in hard money mortgage loans, whether it be a residential or commercial scenario. We have been provided hard money mortgage services for all of our 28 years in business and can offer you the most competitive hard money loan program rates available.
Unlike residential financing, commercial mortgage loans allow great flexibility in the types of properties that can be financed. Our commercial mortgage department offers commercial mortgage loans on properties varying from, but not limited to: apartments, commercial centers, industrial buildings, strip centers, mobile home parks, subdivisions, office buildings, mixed use centers, senior housings, hotels, golf courses, and lot loans.

If you have been contemplating about getting a hard money mortgage loan, you owe it to yourself to see what our hard money department can do for you. Our access to over 130 different lenders gives you the assurance that you have attained the best hard money rate. Here are several of the many hard money mortgage options that we offer: commercial hard money, residential hard money, cash-out hard refinance, bad-credit refinance, FHA refinance, stated income refinance, full doc refinance, and even no doc refinance.

Our hard money department offers hard money mortgage programs that are available for all types of homes and credit problems. Whether you are thinking of long-term hard money programs or short-term hard money programs, we offer fixed rate hard money loan programs as well as adjustable hard money loan programs.

Whether it is a commercial mortgage purchase or a commercial mortgage refinance loan, we offer commercial mortgage loans on with commercial mortgage debt coverage ratios are as low as 1.05 to 1.35. We also offer adjustable and fixed programs on commercial mortgage loans. Commercial mortgage loan to cost up to 100% as well as loan to value up to 90% ratios. 5,10, 20, 25, to 30 year financing is available for commercial mortgage financing. Ocean Pacific Capital will finance commercial mortgage loans with loan amounts starting at $1 million to $1.3 billion. Our access to over 87 lenders offers comprehensive commercial mortgage loan selection and solutions for more property types and commercial mortgage loan scenarios with an efficient and cost perspective. Our commercial mortgage loan department offers the best commercial mortgage rates in the market.

Getting approved for your hard money loan is an efficient and cost perspective process! You can apply online or call us and our hard money department will start working on your hard money loan approval in minutes. To get your fast and free online hard money approval and apply for your hard money loan, or to check for up to date hard money rates, click here. If you need more hard money loan program information, call us at 1800-595-1474.

---
Whatever your financing needs,
we will tailor a loan that's right for you.
---
Wall Street Journal
Commercial News
3/27/17
WSJ.com: Commercial Real Estate

Common Office Spaces Are Also Alluring to Clients
Companies engineering their offices as comfortable environments for employees to work and collaborate are discovering that common spaces have become popular hangouts for a different crowd: their clients.
Bottle Maker Quadruples Manhattan Office Space
S?well Bottle, a maker of reusable beverage bottles, has quadrupled its office space, landing a two-year sublet in the Flatiron District of Manhattan, the company announced.
Short Sellers Target Mall REITs
Bearish bets on retail-focused real estate investment trusts have risen, reflecting short sellers? belief that mall landlords will struggle.
Coming Soon to Your Local Mall: Celery and Dog Food
Mall landlords are now eagerly courting a type of retailer they once ignored: grocery stores, such as 365 by Whole Foods Market, Wegmans and Kroger.
New Jersey Complex Finds New Life as a Home for Several Firms
A 110-acre research complex in Bridgewater, N.J., seemed poised a few years ago to join the growing ranks of suburban office campuses left for dead, but a joint venture of investors is breathing life into the property.
New York City's Nonprofit, Public Sector Leases Up 78% in 2016
The nonprofit and public sectors recorded their most active year for real estate deals in New York City since the recession, driven by health care mergers, the search for less expensive space and organizations looking to cash in on property they owned, according to a new report.
Meal-Kit Delivery Service Plated Expands Offices in Chelsea
Meal-kit delivery service Plated has found room to grow in Chelsea, despite the area?s low vacancy rate for office space.