CONSTRUCTION LOAN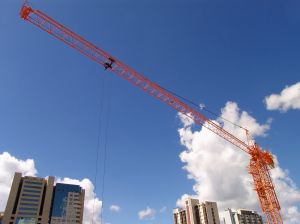 Obtaining a the best construction loan does not have to be a frustrating experience. Let Ocean Pacific Capital help simplify the process. With over 28 years of experience in home construction loans, Ocean Pacific Capital can help you acquire construction financing in a fast and efficient manner.

There are many lenders who will finance the entire cost of materials, labor and property. One-time-close loans and construction-to-permanent loans have made home construction loans simpler than ever. Many buyers will likely get a construction to permanent loan. These loans are commonly referred to as a construction loan and it consists of two parts.

While the house is under construction, an "interim loan" is in place. After the construction period, the loan is converted to a "permanent loan," where a certificate of occupancy is issued). A construction loan can be taken out to build an additional room on your house. Any equity in your home can be used to help you get a lower rate on your construction loan.
In an article entitled, "How construction loans work," by Bankrate, "Construction loans are story loans. That means that the lender has to know the story behind the planned construction before they're willing to loan you money. Because it's a story loan, it's not going to be standardized like mortgage loans underwritten to Freddie Mac or Fannie Mae guidelines. That said, there are some common features to a construction loan. Home Construction loans typically require interest-only payments during construction and become due upon completion. Completion for homeowners means that the house has its certificate of occupancy. Construction loans are usually variable-rate loans priced at a spread to the prime rate or some other short-term interest rate. You, the contractor and the lender establish a draw schedule based on stages of construction, and interest is charged on the amount of money disbursed to date. Another variable in construction loans is how much of the project cost the lender is willing to lend. If you already own the land, then that can be considered as equity on the construction loan. Many homeowners use construction-to-permanent financing programs where the construction loan is converted to a mortgage loan after the certificate of occupancy is issued. The advantage is that you only have to have one application and one closing. Depending on your view on interest rate trends, you could also purchase a rate-lock agreement valid through the expected completion of the construction. Just make sure you allow for the inevitable construction delays. A construction loan, unlike a mortgage, isn't meant to be around for a long time. If you're taking out a $200,000 construction loan for six months and you pay an extra 0.5 percent on the loan, it costs you an additional $250. (Assumes an average $100,000 loan balance over a six-month construction period.) You may be willing to pay a higher rate on the construction loan if you're doing construction-to-permanent financing and can get better mortgage terms or a longer, better rate lock from that lender." Give us a call today at 1-800-595-1474 for the best construction financing.