HOTEL FINANCING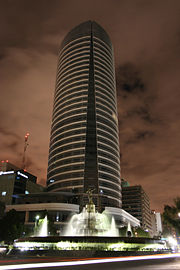 Ocean Pacific Capital has extensive experience in flag and non-flag hotel and resort financing. At our company we take a personal advisory approach to the financing process so you will work closely with a loan officer who specializes in hotel finance. You can rest assured that by working with us you are getting the best hotel financing solution, which is tailored specifically for your situation.
Hotel, Motel, and Resort financing requires the top notch skills of an experienced commercial loan officer who can bring out the best in the property, highlighting its value added services, and pointing the property toward the future. Our hotel financing specialists have the years of experience it takes to understand exactly what the proprietor expects in handling the financial well-being of his considerable investment.
The cost and availability of capital have an enormous affect on the hospitality industry, with far-reaching implications for property liquidity, values and new supply. Given the importance and recent shortage of financing to the industry you need our experience to find you the best hotel financing solution.
Whether you are developing or acquiring hotel properties, it is critical to consider the possibility that interest rates will be radically changing in the next 24 to 36 months. There are several strategies to help understand these issues when it comes time to consider construction, bridge, and mezzanine financing options. It is the same analysis used by institutional partners with pre-set investment time horizons and IRR preferred returns that compound before anything is ever seen.
In recent years, interest rates spreads have contracted to the narrowest margins in recent history, which means existing hotel and resort properties can be leveraged by as much as 90 percent of a property's value. Still, the time will come when permanent financing must be put in place - even if you replace current financing with another bridge loan, underwriting rules remain relatively constant. Hotel finance is highly complex which is why the utilization of Ocean Pacific Capital's hotel finance experts is key.
Ocean Pacific Capital can provide the best hotel financing for properties worldwide. Loan amounts on hotel loans can range from $500,000 to $1.3 billion. Fixed rates on hotel loans are also available as well as hotel loans with adjustable rates. Debt coverage ratios for hotel loans start at 1.10 and up.
HOTEL PROGRAM PARAMETERS
Loan Term: Loan maturities are normally ten years. Other maturities will be determined based on your specific case.
Loan Amortization: 25 and 30 year amortization
Debt Service Coverage Ratio (DSCR): DSCR of 1.35:1 dependant upon property type, physical condition, age, location and competitiveness of market position
Loan to Value Ratio: Up to 70% with Limited Service or up to 80% with Full Service of MAI appraised value conforming to FIRREA and USAO guidelines and up to 75% with limited service or up to 85% (full service) of loan to acquisition cost (if applicable).
Loan Escrows: The borrower will typically contribute monhtly to an excrow account for real estate taxes and property insurance. The borrower will usually also establish a monthly capital replacement escrow reserve equal to the greater of i. 4 % of gross revenues or II an amount to be determined by DBMC on the basis of an engineering report and DBMC's site inspection. These reserves may be waived or capped depending on your situation.
Please contact us to discuss how you can receive the best hotel financing today at 1-800-595-1474 or fill out a simple form with your project details and we will contact you right away.